セッションタイトル
Importance and Power of User Groups
時間
9/13(日) 10:00 ~ 10:40
支部
セッション内容
In this session, Jeff will recount his history with JAWS-UG, and will talk about the value of user groups as a way to spread knowledge and enthusiasm for emerging technologies.
登壇者情報
Jeff Barr
Chief Evangelist, Vice President for Amazon Web Services
As Chief Evangelist for the Amazon Web Services, Jeff gets to tell the AWS story to audiences all over the world. Jeff talks, blogs, record videos, and spreads the word via social media.
His main work product is the AWS Blog which he has been writing since the fall of 2004. In this role, Jeff works with the product teams to create interesting, informative, and technically accurate blog posts to highlight the latest and greatest AWS offerings. Jeff has written over 3,000 posts (well over a million words. Jeff also records weekly What's New with AWS videos, and meets with customers on a regular basis.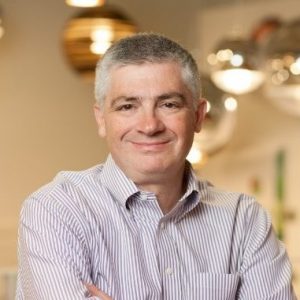 その他
https://communityday.awsug.in/
YouTube
YouTube(日本語翻訳付)